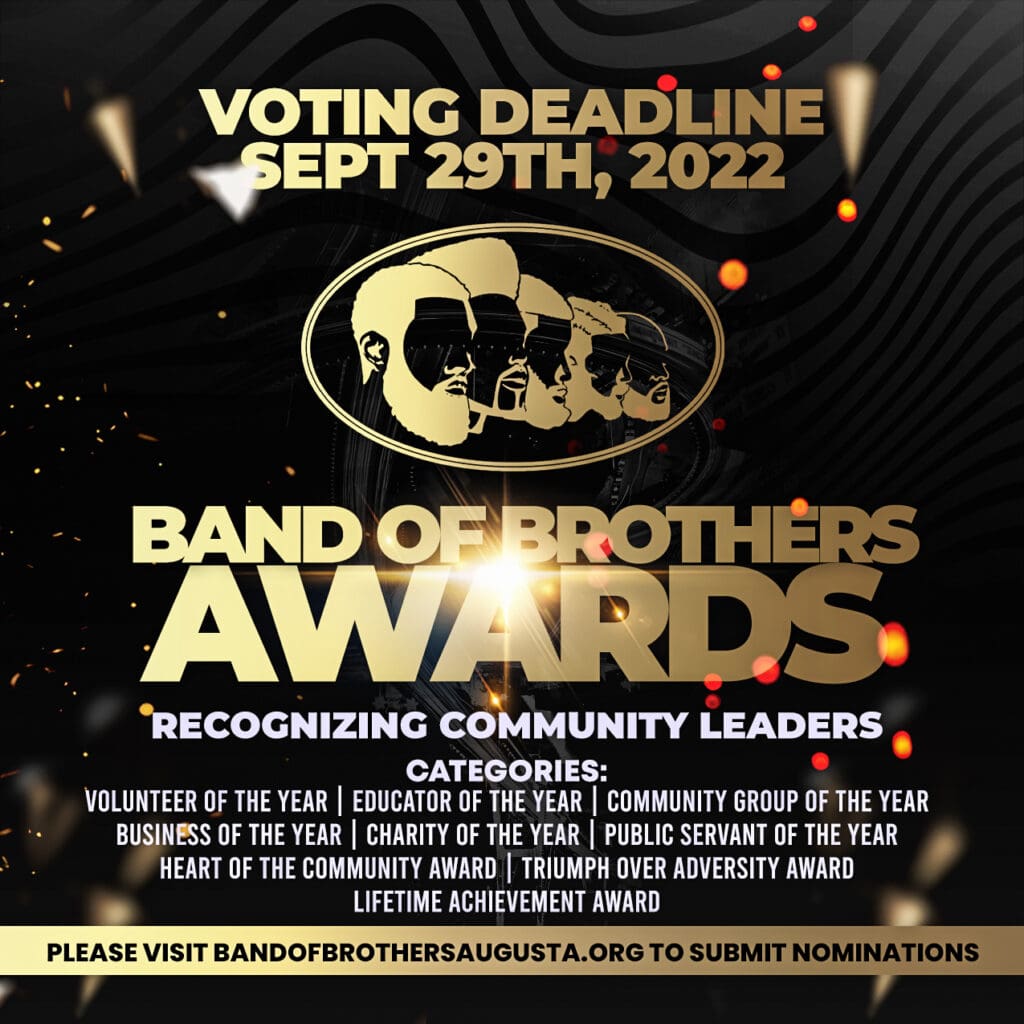 Band of Brother Award Nominations
With so many unsung heroes in our community, The Band of Brothers believes this is the perfect chance to give back by awarding deserving individuals and organizations for outstanding accomplishments and continuous community service work within the Augusta/CSRA community.
We invite the community members of the Augusta/CSRA to nominate the most deserving individuals and organizations that are qualified and align with one or more of the Band of Brother's award categories.  The deadline for nominations is September 29th, 2022.  Based on total nominations; our committee will determine the top 3 nominees from each category, and those candidates will be invited to attend the B.O.B. Community Awards on October 2, 2022.